Make your stay last a lifetime!
Our 14 residential communities are minutes from California's most prestigious wineries and restaurants, and just a short drive from San Francisco. Ranging from studio condominiums to large single-family homes, there is bound to be a property for you!
Ownership within the Silverado Residential Community is not required when joining Silverado Country Club, however there are perks to being a property owner. Please visit our Membership Page or contact our Membership Department at [email protected] for more details.
Membership at Silverado Country Club
Area Map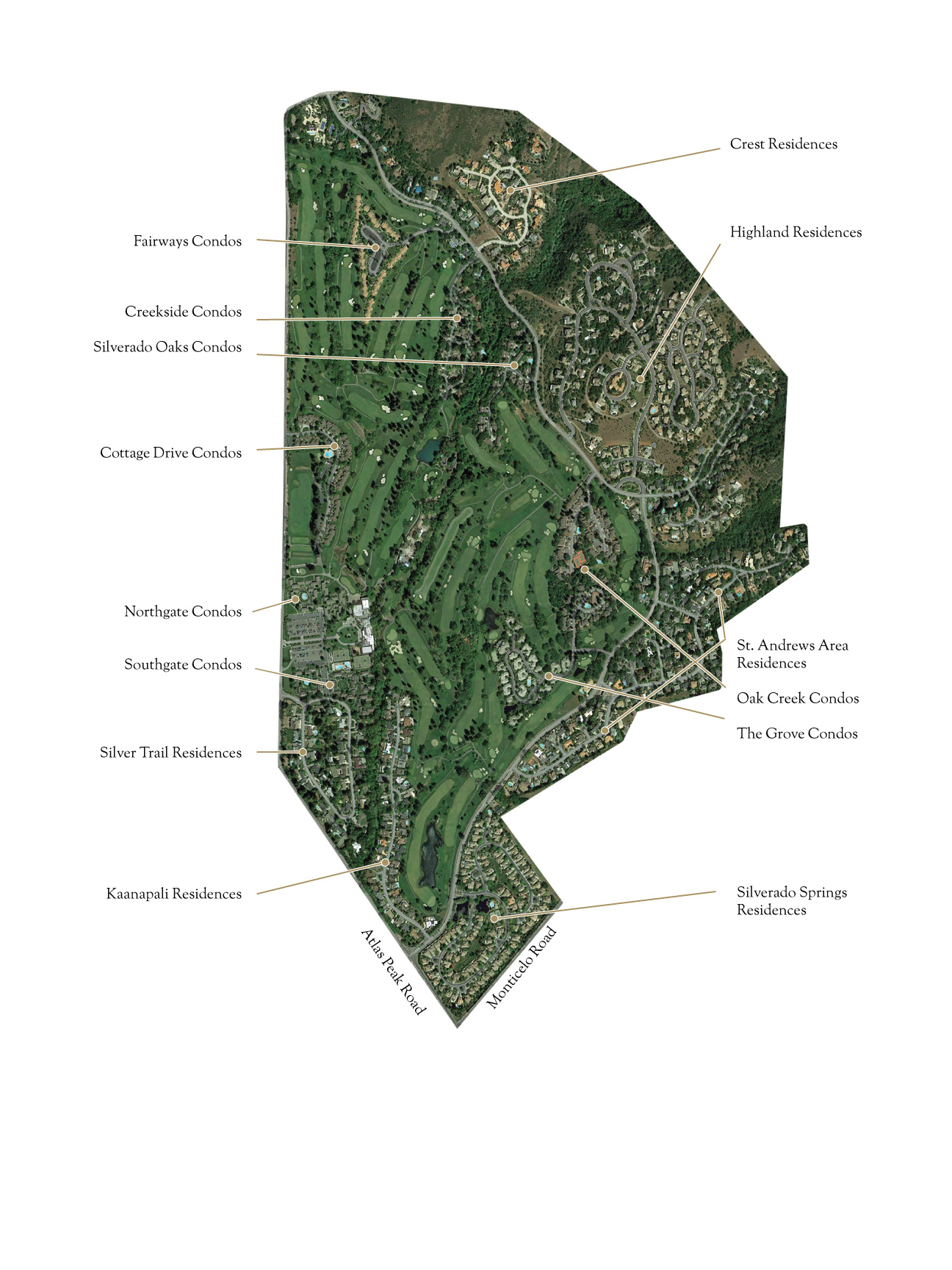 Silverado Property Owners Association